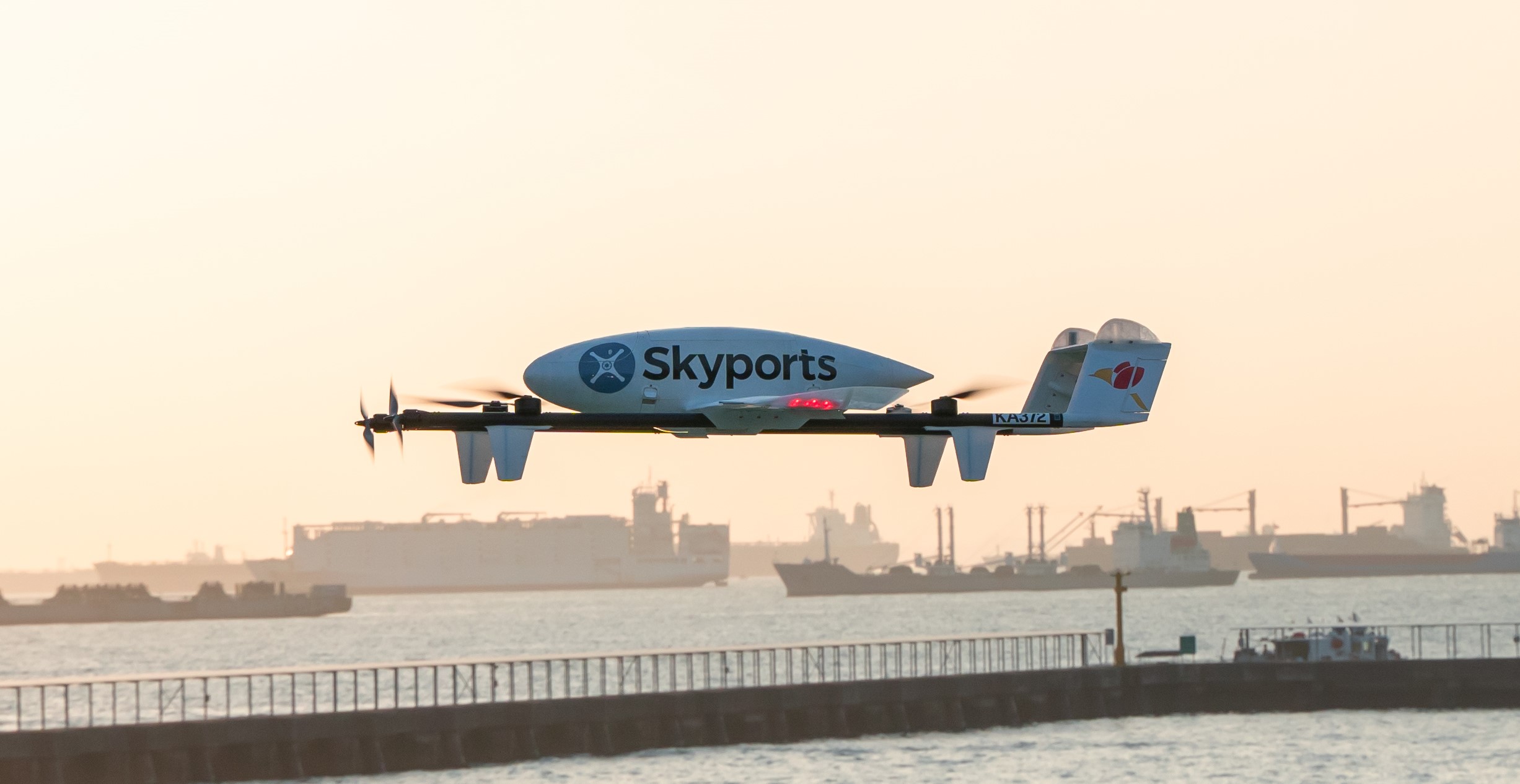 Specifically, all existing institutional shareholders participated in the round including Deutsche Bahn Digital Ventures, Groupe ADP, Solar Ventus, Irelandia and Levitate Capital. These were also joined by Kanematsu Corporation, the Goodman Group, 2i Aeroporti and the US VC firm GreenPoint.
The company says the new capital will enable it to accelerate its work with electric air taxi manufacturers and operators, "providing take-off and landing infrastructure in key launch markets". It also intends to scale up its Drone Services operations, building on active operations in the UK, Europe and Asia.
"The support of our original investors who have deep experience in aviation and infrastructure and the addition of new capital from world class companies with a global footprint enables us to build the air taxi eco-system alongside our best-in-class vehicle partners for initial operations within a couple of years," said the CEO of Skyports, Duncan Walker.

"Our growing Drone Services business puts us ahead of the curve with technology development, regulation and operational experience whilst reducing carbon emissions by using drones for a broad range of customers."
Based in Billericay, Essex. the privately-held limited company was founded in 2017.
Paris Olympics
In November of last year, Skyports was selected to develop the first test vertiport in France. This was described as a significant step towards launching commercial Advanced Air Mobility (AAM) services in time for the 2024 Paris Olympics. A vertiport is a landing sites for eVTOL (electric vertical take-off and landing) aircraft.
The vertiport will be designed, built, and operated by Skyports at Groupe ADP's Cergy-Pontoise Airfield in Paris
Covid-19 supplies
Back in July 2020, Skyports was among three companies selected by the UK Space Agency – as part of a joint initiative with the European Space Agency – to investigate using drones to deliver medical supplies and samples from a mainland hospital to islands off the west coast of Scotland.
The delivery drones, which have since been operated by the logistics arm of advanced air mobility company Skyports, carry up to 3kg of critical medical supplies up to 40 miles. Cargo carried includes Covid-19 and other test samples, medicine, essential personal protective equipment (PPE) and COVID-19 testing kits.
In what was a UK first, Skyports become the first operator to receive permission by the UK Civil Aviation Authority (CAA) to carry diagnostic specimens by drone.