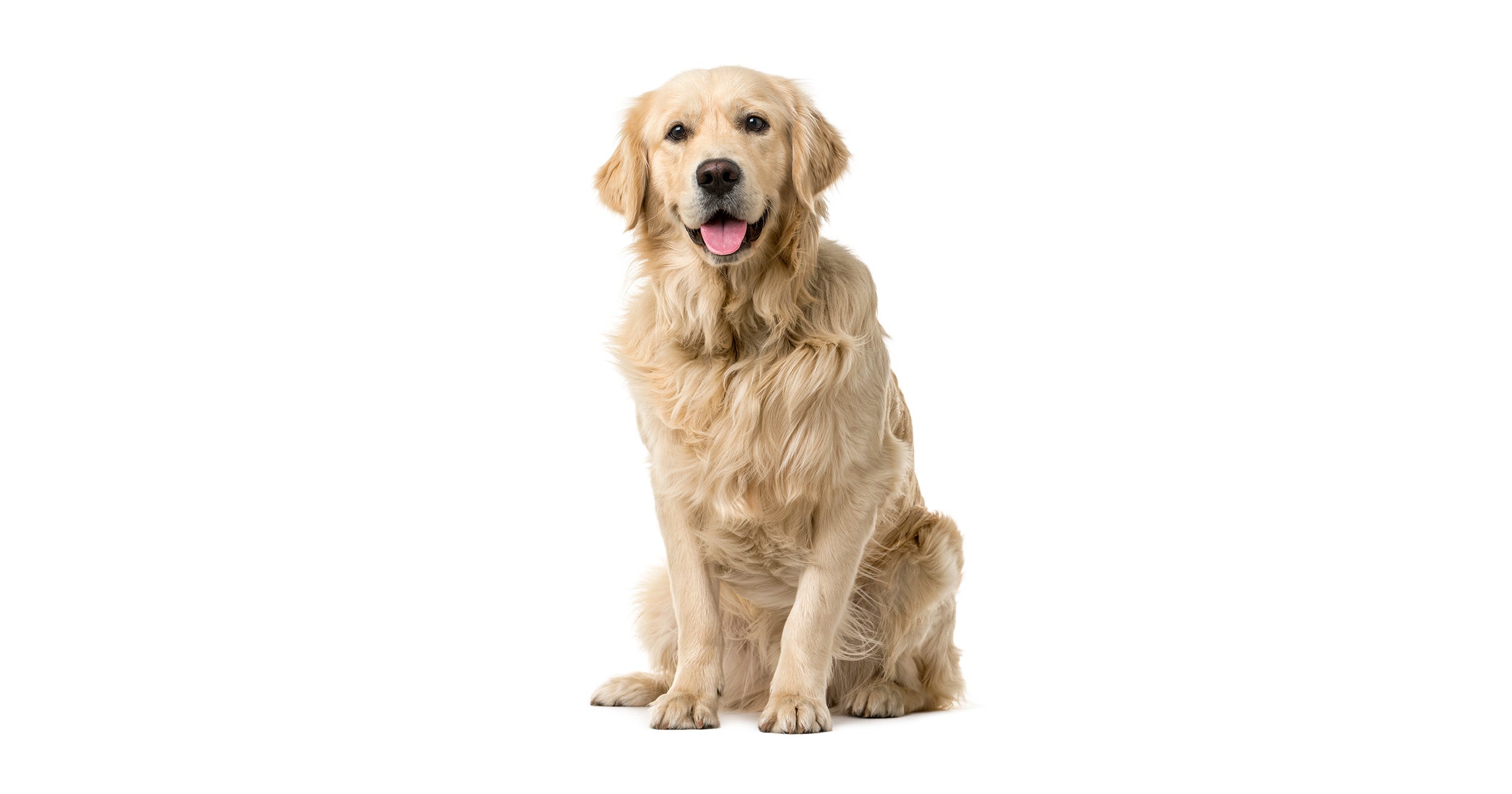 Welcome to Money Diaries where we are tackling the ever-present taboo that is money. We're asking real people how they spend their hard-earned money during a seven-day period — and we're tracking every last dollar.
Today: a paralegal who makes $61,370 per year and spends some of her money this week on dog agility classes.
Occupation: Paralegal
Industry: Government
Age: 24
Location: King County, WA
Salary: $61,370 ($55,370 main salary + $6,000 from side hustle)
Net Worth: $20,741 (High-yield savings: $12,206, car: ~$14,500, retirement fund: $5,338, checking: $800, minus student loan debt.)
Debt: $12,103 (federal student loans)
Paycheck Amount (biweekly): $1,585 (for main job), ~$300 (for side hustle as a tutor)
Pronouns: She/her
Monthly Expenses
Rent: $1,265 (for the three-bedroom, two-bathroom house I share with my partner, J.)
Student Loans: $126 (This has been deferred since I graduated college during the pandemic.)
Water, Sewage & Garbage: $110 on average
Electricity & Heat: $70–$100, depending on season
New York Times Subscription: $4
Netflix: $15
Spotify: $11
Car Insurance: $100
Pet Insurance: $10
Internet: $20
Phone: $0 (I'm blessed and still on a friend's parents' plan)
Personal Savings: ~$700 ($350 automatic withdrawal every payday)
Was there an expectation for you to attend higher education? Did you participate in any form of higher education? If yes, how did you pay for it?
Yes, there was absolutely an expectation for me to attend college and perhaps beyond. Growing up, I was a voracious reader and in gifted programs, so my community treated higher education as a given. My mom left college when I was born, and my dad has a degree but worked a mixture of jobs that didn't always use his education. When I was in high school, I knew I wanted to attend college, but that the financial barrier would be steep. I funded my bachelor's degree in psychology (which, shockingly, actually paid off by helping me land my current role) with Pell grants, federal subsidized loans, a public service fellowship, a grant for my psychology research, and part-time work for all four years.
Growing up, what kind of conversations did you have about money? Did your parent/guardian(s) educate you about finances?
As a child and teenager, I received mixed messages about money. When I was very little, I was taught that working hard and saving money was of paramount importance. However, my parents didn't usually model sound financial decisions. Even at the best of times, with five kids supported by a single income, my family was poor, leaving little space for conversations about investing, building credit, or basic financial planning. My parents did often lament their own poor decisions with credit cards and student loans when they were young, which I overheard and learned from.
What was your first job and why did you get it?
I got my first job babysitting for neighborhood and church families when I was 12. There wasn't an expectation that this income would pay family bills, but I got it because finances were tight, and my dad's income simply couldn't pay for all necessities. I got my first "real" job my junior year of high school working at a local hardware store. I got it to pay for things like sports equipment fees, clothing, extracurriculars, social outings, and college prep.
Did you worry about money growing up?
All the time, for as long as I can remember. In childhood, my family vacillated between various types of poor; from the "can't afford name brand clothing or extracurriculars" type, to the "no food in the house besides peanut butter and random pantry stuff" kind. We used to live in the Midwest, but in early 2012 my parents' house went into foreclosure, and we moved to Washington. I didn't understand the full ramifications but was concerned and agitated nevertheless. Shortly after the move, my dad lost his job and started using substances, which caused my siblings and me to be removed by the state since my mother was unable to care for us due to psychiatric issues. We later went back to live with my parents, but they had no money for rent, so we all became homeless shortly after. I was so, so lucky to be able to live with friends for the rest of high school, but I was under constant strain from my family being poor to the point where my siblings were sleeping in a parked van at night. Having no real money myself, I also worried about what would happen should my friends' parents no longer be able to house me, and about the financial strain I put on those people.
Do you worry about money now?
On a conscious level, I don't worry too much — after clawing my way to stability from homelessness, I am confident in my ability to take care of myself. Obviously, I stress about being able to provide a home and good life for my future children, but that's just being a young adult in an expensive coastal area these days. However, on a subconscious level, I do have real money worries. It's hard to fully articulate the physical and psychological impact that the poverty of my upbringing had — my hair was thinned and my skin was rashy, I had constant tension headaches and neck pains, I developed disordered eating patterns due to food insecurity. Those things don't go away without leaving a mark, and today I still notice the worry held in my body and thoughts.
At what age did you become financially responsible for yourself and do you have a financial safety net?
Because I lived with friends' families off and on throughout high school, and they provided food and housing, I wouldn't say I was fully financially responsible for myself until starting college. However, I was legally independent from age 16 onward. Today, I don't exactly have a full safety net, but if I lost my job, my partner's income (plus my savings) could probably support both of us until I got a new job. My community of friends and family is supportive and helpful, but there isn't anyone who I could ask to fully step in should I lose housing or income long term.
Do you or have you ever received passive or inherited income? If yes, please explain.
Hah, I wish. No generational wealth here.
Day One
8 a.m. — I wake up after a night of so-so sleep and scroll on my phone, reading an NYT article about life for women pre-Roe v. Wade. Get up, put on Patagonia hiking pants and a fleece, and get my dog, R., from her crate for cuddles! We are hiking with a college friend of mine, M., later today, but enjoying a lazy girls' morning on the couch first. My partner, J., is skiing up at the local mountain pass today.
9 a.m. — My stomach is growling! We are out of several staples, so I settle for Special K cereal with milk and a Siggi's triple cream lemon yogurt. I prep a pour-over coffee (light roast) and get R. her breakfast — a frozen puzzle toy with kibble, chicken, and chicken broth! I watch Breaking Bad and chill with the coffee while she digs in. Rewatching this show as an adult stresses me out.
12 p.m. — It's time to get moving! I pack my hiking bag, get R. in her harness, and grab treats. We meet M. at our favorite local coffee shop to carpool to the trailhead. I get a Cougar Mountain latte, M. gets a smoothie, R. gets a puppaccino, and M. gets a smoothie — my treat! The total is $14.06, but I have a gift card from Christmas, so $0. We all leave for the trail.
3:45 p.m. — Home again after an absolutely CHAOTIC afternoon. To make a long story short: our hike began as a misadventure (trailhead was way too busy, trail surface was poor) and ended too quickly because my partner locked his keys in his car après-ski. M. and I cut our day short to drive up to the pass to rescue him with my spare key. After it's all sorted out, everyone is ready to be done with adventures. I have to get gas on the way home — it is $56.36 to fill up, but J. pays $40 of it. $16.36
5 p.m. — After I take a shower, I settle on the couch with a hefty snack: a Cosmic Crisp apple, pistachios, Goldfish, and an Izze. J. takes R. for a walk so I can decompress in the quiet.
7:30 p.m. — Time for a quiet evening! J. picks up Thai takeout for dinner, his treat. He also gets groceries for the week at the local co-op where we are members. He gets bagged salads, curly kale, carrots, onions, garlic, apples, mushrooms, lemon juice, bread, bagels, a take 'n bake dinner from their deli, canned goods, various cheeses, yogurts, ice cream, chocolate, a mini carrot cake, plus wine and whiskey ($177 and change). J. and I split household expenses, including groceries, according to our relative incomes, so he pays 60% and I pay 40%. $70.60
9:30 p.m. — After pad see ew and pad khee mao, we have a thrilling evening: watching the dog enjoy a stuffed kong while we sip whiskey drinks and laze on the couch. I make myself a surprisingly decent hot toddy (lots of lemon juice), and J. has his on the rocks. We catch up about the day while snuggling, then crate R. and head to bed, with a little ~fun~ time before lights out.
Daily Total: $86.96
Day Two
9:15 a.m. — After an hour of laying in bed, J. and I are up to (sorta) start the day. I put on a fuzzy robe and get R. out of her crate to cuddle while he makes coffee. When coffee is done, I make an egg, spinach, and cheddar scramble with sourdough toast for our breakfast. We all watch downhill ski racing afterward.
11:45 a.m. — It's still very foggy, wet, and chilly out, so we decide a lowkey hike is the right move for the day. I'd rather cycle, but the weather is not compatible with that goal. J., R., and I get ready (more Patagonia gear for me) and away we go.
2:15 p.m. — The trail is beautiful and we see no one, so I'd call it a successful hike. Plus, watching R. sprint ahead of us and come zooming back gives me ALL the happy brain chemicals! Although, my boot laces keep loosening and my ankle is a bit achy now. We stop by REI on the way home to look for flat boot laces, which they don't have, but J. finds a super marked down pair of skins (an uphilling tool) for his backcountry skis! He also gets a second trail pass so we have one for each car. We stop by Mud Bay (a local pet store) for Ziwi Peak (this is a bougie dog food we feed as a high-value treat) and dental chews for R. I put these on my card ($64.94) and Venmo request J. for his portion, minus the $15 I owe him for the trail pass. $34.94
2:15 p.m. — We get home, and I'm immediately heating up leftover white chicken chili for lunch. R. gets a frozen treat as J. and I eat the chili while sipping La Croix. I grab a handful of dried mango to munch as well.
4:30 p.m. — A bath sounds nice. Because I like to be indulgent, I bring mint chocolates to snack on while I'm in the tub. I pour in some lavender bubble bath from everyday shea, grab my Nalgene and chocolates, and get luxurious.
7:15 p.m. — After lazing about post-bath, doing household chores, and feeding R., it's time to get dinner ready. I'm making curry lentil soup with kale, a staple in our dinner rotation. J. and I are both pleased with my addition of garam marsala to the spice mixture! We eat the soup with sourdough slathered in butter. After dinner, J. and I do laundry, and then we all settle in on the couch to watch last night's SNL episode and have ice cream. Tomorrow we have work, so it's bedtime by 10, and I'm asleep by 11.
Daily Total: $34.94
Day Three
7:30 a.m. — Ew, consciousness. I slowly get up and dress in ratty old Athleta joggers, a T-shirt, and a flannel. J. is already making coffee (thank god), and I get R. out of her crate for cuddles.
8 a.m. — I sip coffee and sort through emails that came in over the weekend. I toast a Dave's Killer Bread everything bagel and top it with cream cheese. Then I head upstairs to my office to send out mental health reports. We are fortunate to be able to work remotely most of the time. J. is an engineer, and we have separate home offices. R. gets settled on my floor with a frozen food puzzle, and everyone is resigned to the workday.
12:15 p.m. — FINALLY taking a break for lunch. I eat my leftover Thai food, plus cheese and an apple, and drink La Croix. Then, R. and I walk to a field near the house to play fetch with her ChuckIt! toy. She tires out quickly, so we are back inside by 1. I talk with J. and learn his car apparently needs $4,000 in repairs, which is triple what it's worth. We talk about his plans for a new car and then get back to work for the afternoon.
2:15 p.m. — I'm feeling peckish and various online systems are glitching — I grab mint chocolates and chug water. R. is SOUND asleep in my office after getting another treat. I end up logging off for the day almost three hours later. I flop on the couch to figure out what my evening will look like and R. joins me for another nap.
5:45 p.m. — J. leaves for a friend's birthday dinner, so I have the house to myself this evening! I want to get J. a present so I browse American Eagle's silly seasonal underwear and pick a short boxer brief as a gift for him (no shame, man's got a BUTT). Since I have to pay for shipping anyways, I also look at Aerie's leggings and find a pair with good reviews, colors, and materials. I hem and haw, eventually putting a medium short "hugger" legging in the cart. Clothing has been difficult for me recently — after ankle issues limiting physical activity and donating eggs twice last year, my body has changed a lot. A lot of my clothes don't fit, but I've been hesitant to buy new clothes. However, I know the best way to feel comfortable with my new body is to treat it with respect and not try to squeeze into things that feel uncomfortable. I place the order. $54.96
6:45 p.m. — I heave myself off of the couch and preheat the oven for dinner — chicken Parmesan with lemon capellini and green beans, courtesy of PCC. While that is warming up, I whip out the food processor and stuff enrichment toys with a chicken/pumpkin mixture to freeze for R. She's not as much work as a human child, but sometimes it's close. After dinner, I do physical therapy exercises for my ankle while watching Breaking Bad. This is followed by a fruit popsicle, popcorn, and an Izze, more Breaking Bad, and couch snuggles with R.
10:45 p.m. — Time for a quick body shower and getting ready for bed. J. gets home very tired from the celebration, and we catch up briefly before he passes out. After an hour, I force myself to stop scrolling and sleep.
Daily Total: $54.96
Day Four
7:30 a.m. — I am awake earlier than I want to be. Eventually, I crawl out of bed, put on old Aerie leggings with a sweatshirt, and go to the couch to cuddle the pup. J. brings me coffee and my bagel with cream cheese, and we all chill for a bit. Shortly after, we go upstairs to start the workday.
10:20 a.m. — I take a quick break to take mugs downstairs, and I walk to check the mail. I've received my W2 so I can start prepping my taxes! I also check my personal email and see I have a bill from my dentist for sealants that insurance didn't fully cover. I call them later to authorize the payment. $30.80
12:15 p.m. — I decide to take a lunch break after prepping taxes on the side while I do some work filing. I'm feeling frustrated that I'm paying more income tax than literal billionaires and get anxious about how much I owe the IRS. Also, my dog should absolutely count as a dependent. Ugh. I use my break to do a quick stationary bike workout in the garage (we have a trainer to hook our road bikes up to). I listen to a new favorite podcast, Maintenance Phase, during the workout — 10/10 recommend!
1:15 p.m. — I am SWEATY and HUNGRY. I shower, eat leftover curry lentil soup for lunch (with La Croix, dried mango, a few goldfish, and a Babybel cheese). Then back to the desk to docket continuances and do calendar preparation for my attorneys. After an hour, I'm feeling sleepy and blah. I drink more water and share some salted almond dark chocolate with J.
4:15 p.m. — I log off for the day and then let a student in for tutoring. I side hustle with specialized tutoring services in the evenings. Right now, T. is my most regular student, as the other client families are in a bit of schedule chaos. I help T. with an essay. After he leaves, I grab a handful of pistachios and lay down for a rest. J. and R. are at a trail running meetup this evening, so I get much-needed me time.
7:30 p.m. — I start making brown rice risotto with mushrooms and peas. While it simmers (no constant stirring for this one), I watch more Breaking Bad and do my PT. J. and R. are home by the time that's all wrapped up, and we all enjoy our late dinners. Couch cuddles follow. Sometime later, I have a popsicle and realize it's late. R. goes into her crate, and I join J. in bed around 11.
Daily Total: $30.80
Day Five
7:30 a.m. — Wake up, groan, and procrastinate getting up. After a few minutes, I throw on a Patagonia fleece with Athleta leggings and go to the couch for cuddles with R. I drink the coffee J. made, have my bagel with cream cheese, and head upstairs for work. Once J. and I are settled at our desks, R. gets a frozen puzzle toy for her breakfast.
1:15 p.m. — After a busy morning of harassing state psychologists for reports on our defendants, I take a quick "working break" for lunch. R. is zonked and sleeps in her crate while J. and I eat leftover risotto and split an apple.
2 p.m. — I take my actual break. I pop a stick of gum and drive 20 minutes to an appointment with the orthopedic doctor who did my ankle surgery. The doctor isn't super concerned about my progress, but he's surprised I'm still having so many symptoms and orders an MRI. I have a small co-pay for the appointment. $20
3:40 p.m. — I get home, grab pistachios and dried mango, do a few more work tasks, and then log off. T. is here for another tutoring session because he has a history final tomorrow.
6:45 p.m. — Tutoring is done, R. is fed, and J. has finished his workout. I snuggle with R. on the couch while J. makes beef and mushroom stroganoff, then I toss a bagged lemon-arugula salad.
8:20 p.m. — I take a quick shower, moisturize (should really do that more), and then head to the couch while J. cleans up. I'm exhausted from the day, but I have a major chocolate craving. I do a quick QFC run to pick up a few bars: mint chocolate, cherry, and a plain dark. I also get beer for J. and the whole thing goes on his card because he knows I need a treat.
9:30 p.m. — We settle on the couch with our goodies (R. has a bully stick) and watch the first episode of Life in Color with David Attenborough. After it ends, we are ready to sleep. R. has been extremely tired and snuggly, so we let her sleep in the bed with us. Good night!
Daily Total: $20
Day Six
7:30 a.m. — J. has been up for a while due to an early morning call. I laze around, throw on joggers and a fleece, then head to the kitchen for coffee and a toasted bagel with cream cheese. J. comes down, we chat, and he preps R.'s breakfast. After the humans eat, we go upstairs where we feed R. and get to work.
10 a.m. — I go down a rabbit hole reading an absolutely BONKERS series of reports. Time for more coffee!
12:30 p.m. — The sun is finally back! I take advantage of the weather and walk R. around the lake near our house. When I get back, I heat up leftover curry lentil soup and have it with half an apple, beef jerky, a Babybel cheese, and an Izze. Then, I head back up to the office for the afternoon.
3:45 p.m. — Finish up work and leave for my physical therapy appointment. On the way, I have dark chocolate and drink lots of water. When I get there, it's another $20 copay (boo) but the set of exercises I do is challenging enough to be worth it! $20
5:40 p.m. — As I get home, I grab the mail and see my American Eagle stuff has arrived! I throw the leggings in the bedroom to try on later. J. has gone up to the pass to ski, so I get R. out of her crate for cuddles on the couch. While checking email, I see our dog training school has emailed a class signup link! Now that R. is over a year old and spayed, we have the go-ahead to start agility work with her. She's play-motivated, agile, and has tons of drive, so everyone is excited to start her in agility. R. and I will have three classes with the agility instructor next month, which costs a total of $120. I pay with my credit card, then Venmo request J. for his portion ($72). Before bringing R. home, we agreed to split her costs like all the other household ones. $48
7:45 p.m. — After a couple of episodes of Breaking Bad, J. is home from skiing. R. gets super excited and demands cuddles from him, then we all have dinner. J. is eating leftovers, but I'm craving veggies and have a bagged kale salad with sides of cheese, pistachios, and dried mango.
10 p.m. — After having dessert (popsicle for me, ice cream for J.) and cuddling with R. on the couch, we're ready for bed. I bring a heating pad to use on my ankle, but I must be tired because I'm drifting off after only five minutes.
Daily Total: $68
Day Seven
7:30 a.m. — J. has to go to the office so he heads out early. I get up and try on the Aerie leggings, and they fit perfectly! The material is soft and fits snugly but not too tight, and the length is perfect (right above the ankle joint) because I got the short version. Plus, there are POCKETS. I wear them with an Eddie Bauer fleece and a T-shirt. I get R. out of her crate for cuddles. After a few minutes, I remember I have a training starting soon. I quickly make a pour-over coffee and my bagel with cream cheese. R. and I head upstairs with our goodies (she gets a frozen enrichment treat) and I start my training shortly after.
10:30 a.m. — I get a break from the half-day of training and unpack and partially reload the dishwasher. I grab more water and a stick of gum.
12:40 p.m. — Training done, I leave to take R. on a walk. When we get back, I heat up a frozen Trader Joe's carne asada burrito for lunch. I also have a La Croix, cheese, and an apple. An hour or so later, the last meeting of the day is over. I have dark chocolate as a snack and chug water.
3:30 p.m. — Logging off early for the day! Our good friends, K. and L., come over with their dog, who is R.'s best friend. K. and I are going on a gravel bike ride at a nearby trail, while L. supervises the dogs in our living room until J. gets home. We load the bikes, drive, and get to the trailhead with plenty of daylight left.
5:30 p.m. — The ride is lovely, but we are chilly! K. and I head back to the house. The boys and dogs have returned from a walk and are very happy to see us! We decide to go out for a double date at a restaurant where you can also play board games. I have a grilled cheese sandwich with bacon and tomato bisque as well as a currant cider. We try a new cooperative word guessing game called Just One, then later break into pairs for Codenames. After a couple of hours, everyone is tired, so we roll out. J. pays for the food, I pay for the drinks. $14
9:15 p.m. — At home, I take a shower and then go to the couch for snuggles with R. while J. showers. We have dessert and then almost fall asleep on the couch. Time for bed!
Daily Total: $14
Money Diaries are meant to reflect an individual's experience and do not necessarily reflect Refinery29's point of view. Refinery29 in no way encourages illegal activity or harmful behavior.
The first step to getting your financial life in order is tracking what you spend — to try on your own, check out our guide to managing your money every day. For more money diaries, click here.
Do you have a Money Diary you'd like to share? Submit it with us here.
Have questions about how to submit or our publishing process? Read our Money Diaries FAQ doc here or email us here.
Like what you see? How about some more R29 goodness, right here?
A Week In Manhattan On A $280,000 Salary
A Week In Los Angeles, CA, On A $65,000 Salary
A Week In Seattle, WA, On A $150,500 Joint Income