Oreo is a 4 month old male Cross-Breed. He is currently in foster in Mauritius in a home environment. He is available to reserve and can travel to the U.K. arriving on the 13th April. He was found together with his siblings, abandoned on a construction site.
They were living amongst the rubbish and dust with no shelter from sun or rain except for holes they made in soil and thrown away metal sheets. They were born to a stray mum living on the adjacent car park.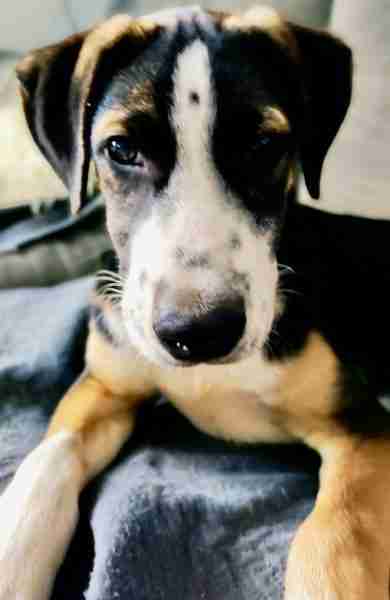 There were a total of 8 – 1 died at the site, 1 little sister did not survive operation needed to clean maggot wound she had. They were dirty and dusty, infested with fleas and lice. Rescued on 2nd January . 4 siblings were adopted locally on the island.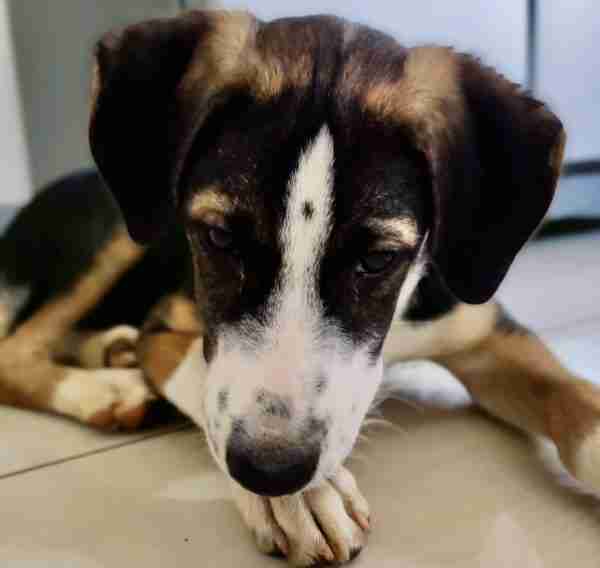 His brother Neo me is already in foster in the U.K. He is quite independent as he has spent some days alone in the kennel since his brother Blue got adopted when he was too small to have been mixed with the foster pack of 6 (now all in UK).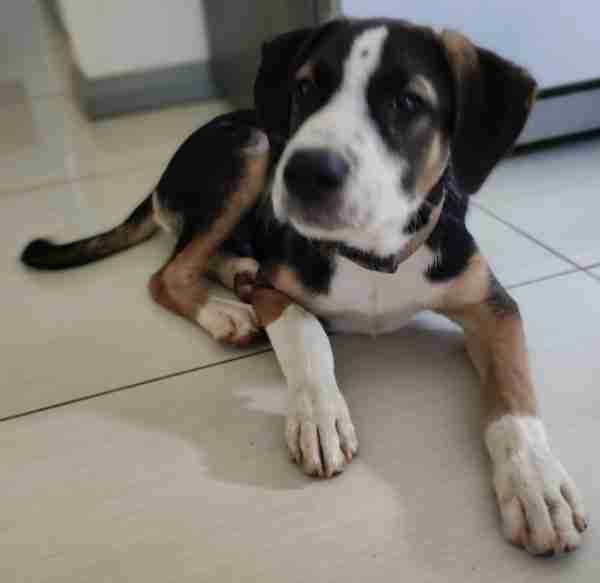 He plays by himself but also loves company of bigger dogs in the foster household . He is gentle and friendly and accepts new comers to the foster pack. He is medium energy levels – calm and not highly energetic. Does sleep during the day but not as much as some of the other puppies, continues to move around looking for something to do and play.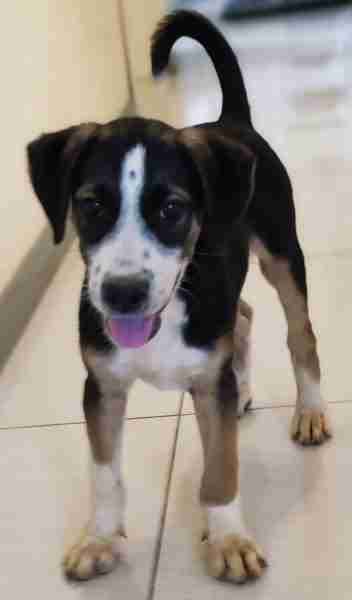 He lives with children aged 7 and 10 in the foster home so children aged 6 and over considered. He is not cat tested. Due to his age he will not be sterilised but this will need to be done by the age of 12 months at the owners expense as per our adoption contract and vet proof of the operation will be required. He is fully vaccinated to the U.K. programme, snap dx4 tested, blood screened, vet health checked and microchipped.