Tracy is a 10 year old female Cross-Breed. She is fostered Norwich Norfolk. She came to us several months ago from the Botosani public shelter in Romania. She had been in there for several years and was very distrustful of humans when she arrived. Months later and Tracy is more comfortable around us and no longer snaps when we handle her.
She enjoys short walks but doesn't want to go too far and isn't too bothered if she misses a day here and there…. in fact if the weathers not great she'd really rather stay home! Tracy likes to be a bit anonymous around the home and is most comfortable living in a pack. She's not particularly demonstrative of affection towards other dogs but she finds it comforting that they are there nonetheless.
She can be groomed, fussed etc but she's really still not too sure of the benefits of this and would currently rather be left alone, this may or may not change in time. Tracy is the kind of dog that needs to be adopted by someone who wants to do a really nice thing for a dog that's really not had many nice things happen to her in her life.
She may not be affectionate or cuddly but she can be shown the finer things in life and live out her days experiencing the kindness she should have enjoyed since birth. When you adopt a Safe Rescue dog, you MUST use a slip lead. This will keep your dog safe: your new dog will be nervous and will not trust you, and you will not know which situations might upset your dog.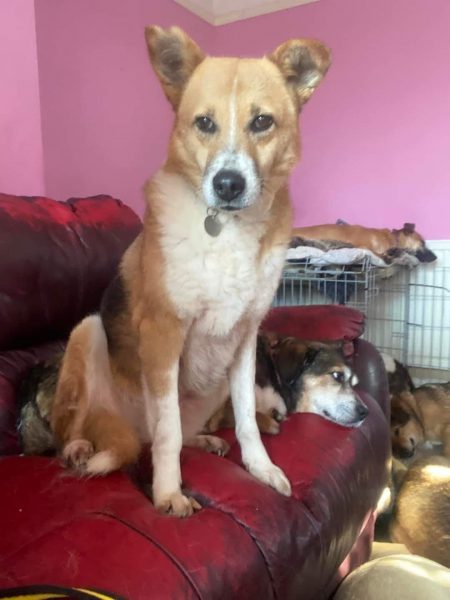 If your dog panics, then a slip lead is the only way to prevent your dog from escaping (many dogs can escape from a collar and/or harness). It will take AT LEAST 3-6 months for your dog to settle-in and for you to know your dog fully (longer for nervous dogs). The slip lead must ALWAYS be used during this settling-in period.
Even after your dog is settled, it is safest to use the slip lead in situations where your dog may become scared (e.g. visiting new places, around unfamiliar people, at the vet), and it situations where unexpected triggers might happen (e.g. around bonfire night). Nervous dogs may always need to wear a slip-lead as a back-up safety measure. The slip lead is a safety device and must NEVER be used as a training tool.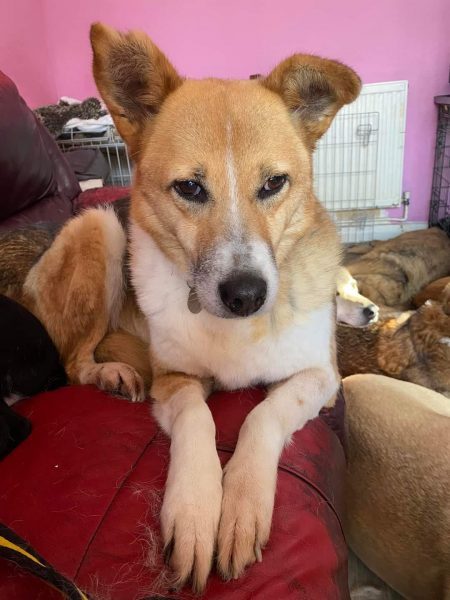 Using the lead to apply pressure to the dog's neck is damaging. If your dog pulls on the lead, then we can advise you on training methods that avoid harm. Once your dog is settled, you may want to consider using a harness (together with the slip lead) if your dog is comfortable with being handled when it is fitted.
Most harnesses are not escape-proof, but harnesses with a strap behind the ribcage (e.g. Ruffwear Webmaster or Perfect Fit Harnesses) are safer. Retractable / extendable leads must never be used on our dogs. Adopted dogs must be collected from the rescue and transported straight home in a crate.